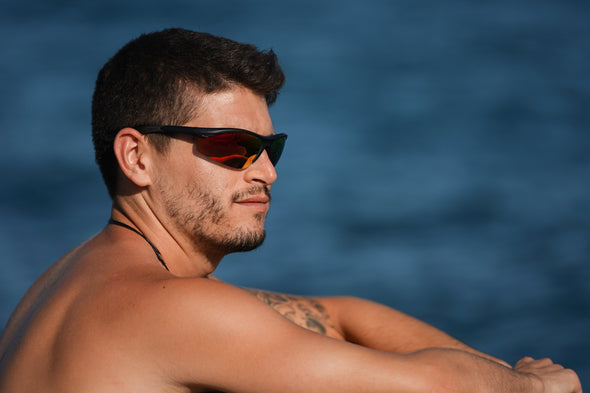 Finally, an affordable pair of bi-focal sunglasses that eliminates the need to constantly change glasses. Active Pacific bifocals are perfect for tying on a small fly, baiting a hook or reading a map. Available in four different magnifications, 1.50, 2.00, 2.50, and 3.00. Our Bi-focals feature a wrap-around sport frame, a high performance non-slip design with 100% UVA/UVB protection.
Inspired by our passion for the active outdoor life, our uncompromising line of eyewear is designed to enhance your outdoors experience. Our sports oriented power sunglasses complement your active lifestyle by improving your vision of hard-to-read products such as cycle computers and cell phones by way of a discreet magnification area molded into the lower portion of the lenses.
Active Pacific eyewear offers the functionality you demand and the aesthetics you crave. Buy them for sports - Use them for everyday life!