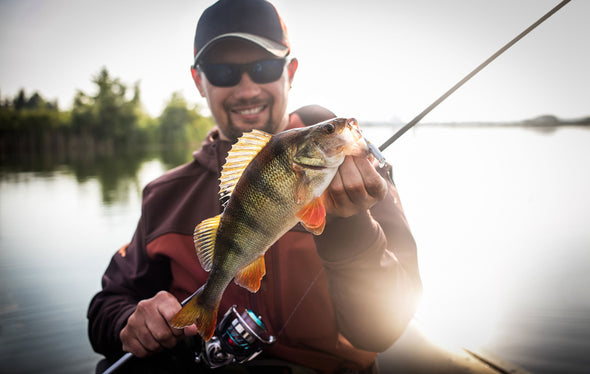 Hours and hours spent scanning the surface of the water, waiting for the prey to bite. Or fly fishing, with fast paced and rapid casting. Whatever the choice, the fisherman needs polarized fishing glasses which screen his eyes from the harmful glare of the sun and enable optimal vision of the water. For this purpose Active Pacific has specifically designed fishing sunglasses which guarantee:
perfect fit thanks to our ergonomic design and total comfort system, which provides adjustable nosepiece systems (on select models)
super lightweight, thanks to the use of innovative materials such as grilamid, carbon and titanium, and an open frame design
Total elimination of reflections, polarized light and harmful UV rays. Improvement of the perception of depth and contrast, optimal vision of the dashboard panels. All thanks to the latest generation of polarized glasses to protect the eyes and provide enhanced visual acuity.
Fishing glasses allow a perfect vision in all weather and light conditions with polarized lenses, which offer total protection from the sun.